Se Salio el Pollo
Restaurant
Traditional Peruvian Food
The Best Peruvian Restaurant in Perth Amboy NJ
Se Salio el Pollo Restaurant invites you to enjoy the best dishes of Peruvian and International cuisine, prepared thinking of you and your family.
Our restaurant features an elegant, warm, and pleasant environment. We distinguish ourselves by providing personalized quality service, because our purpose is to ensure that our clients can fully enjoy their meals in a pleasant atmosphere. Best regards and welcome!
Our restaurant is closed on Mondays and Tuesday *
Fresh Ingredient, Authentic Dishes
Peruvian Cuisine at its Finest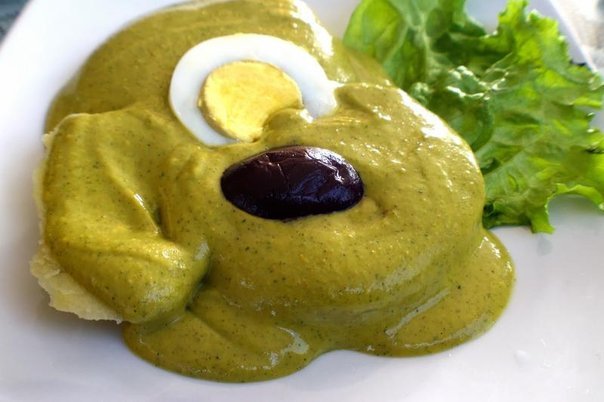 Se Salio el Pollo Restaurant invites you to enjoy the unmistakable flavor of our best rotisserie chicken and traditional Peruvian dishes.
The history of Se Salio el Pollo Restaurant has a lot of flavor because it is intimately inspired by that of rotisserie chicken in Peru.

– Try Our Featured Entrees! –
Boiled Potato with Hot Cream Sauce
Boiled Potat, Mint Cream, Shrimp & Peanuts
Peruvian Fried Rice w/ Chicken
Peruvian Fried Rice w/ Seafood
Whole roasted chicken combo
Marinated raw fish w/ lime juice garnished with onions & sweet potatoes
Shrimp marinated in lime juice, garnished with onions, sweet potato & lettuce
Seafood combination and seafood rice
Concentrated lime juice with fish cuts


Our Restaurant Locations in New Jersey.

456 Smith St,Perth Amboy , New Jersey 08861




711 E. 1st. Ave. Roselle Park, New Jersey 07203


"Super delicious food, the place is clean, welcoming , staff friendly , prices are reasonable , good lighting, bathrooms are clean, parking is fair but the food is super good. Strongly recommend this place"



Jennifer Soto
Go on, ask us a question.
We're here to help!
IMPORTANT INFORMATION
**Please allow 30-45 minutes for the preparation of your take out meal. You can pick up your order during our restaurant hours.
** We are Closed Monday – Tuesday
**Please allow 30 min – 1 Hr for order delivery. $3.00 delivery charge will be add it to your bill.
**Prices are subject to change without notice